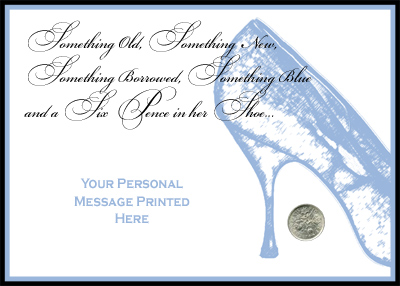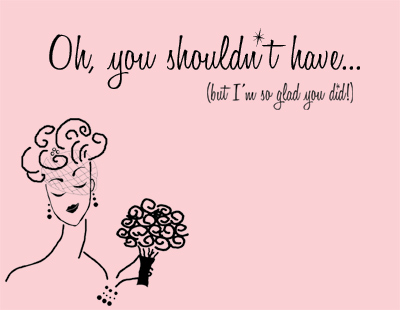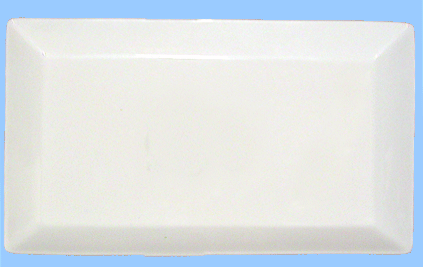 An elegant but practical twist on the traditional party guestbook.  Have your guests sign a one of a kind platter keepsake.

Basic kit includes platter and paint pen.  You can sign y our name, mark your event date or add your own design

Size and shape of plate can be selected upon ordering. 

$109 plus shipping

please allow 4 weeks delivery

The tradition of placing a sixpence coin a bride's left shoe dates back to the Victorian era.  It is said to guarantee the newlyweds a lifetime of health, happiness, wealth and wedded bliss.

This authentic Bristh sixpence comes attached to a card along with your own personal message and envelope.  Make your heartfelt message known along with this token keepsake that can be passed down through generations.

Makes a wonderful bridal shower, engagement or wedding gift.

$ 21 plus shipping

please allow 4 weeks delivery

Finally - a chic and practical thank you!

Each set contains 100 cards and envelopes.  Blank on the reverse/inside so you can add your heartfelt appreciation. Printed on 80lb cardstock. Your choice of flat or folded cards in one of the two designs above.

$180 plus shipping

please allow 4 weeks delivery

{Colors and text can be customized for an additional $50 per order.}